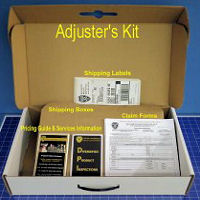 Mail-In Program
The DPI Mail-In Program provides a tremendous service to the insurance industry.
Overview
DPI will mail you an Adjuster's Kit at no charge. The Adjuster's Kit contains:  five pre-addressed, pre-paid UPS labels, a variety of shipping containers, literature describing our services, and five blank claim forms requesting such information as the name and address of the insured, the type of product to be investigated, and general information about the claim.  Claim forms and the documentation from the adjuster's kit can be downloaded here.
Request Adjuster's Kit
The following is a partial list of some of the types of products you can mail to DPI using the Adjuster's Kit.  For larger items such as appliances, water heaters, agricultural machinery, etc. you will need to arrange your own shipping containers or contact DPI for shipping arrangements.    We have corporate contracts with several national and international freight carriers.  Check out DPI's
On-Site Program
for other alternatives for picking up your evidence.
Sample items that can be mailed using the Adjuster's Kit:
Check Valves
Copper Pipe
Toilet Tanks
CPVC Pipe
Toilet Valves
Faucets
Under-Counter Water Heaters
Freeze Proof Hose Bibs
Washing Machine Hoses
Garbage Disposals
Water Control Solenoids
Polybutylene Pipe
Water Filters
Power Strips
Water Level Switches
Pressure Release Valves
Water Softeners
Sump Pumps
Water Supply Lines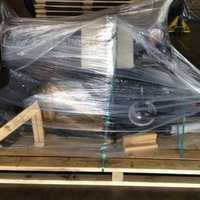 On-Site Program
The DPI On-Site Program establishes a positive chain of custody for the insurance industry.
Overview
We have partnered with a national freight company that offers nationwide crate and packing services. Specialized courier services can be arranged using our state-licensed private investigators to obtain evidence and secure the chain of custody while in transport.
Sample items that are regularly picked up via the On-Site Program:
Air Conditioners
Cooking Stoves
Clothes Dryers
Dishwashers
Large Screen Televisions
Freezers
Water Filtration Systems
Washing Machines
Refrigerators
Or, in other words, any household appliance that is too large to be mailed in!
Please contact one of our Customer Service Representatives at 800-865-6220 or by email at customerservice@dpi-inc.com for additional information or to make arrangements to have your large item picked up.
If you choose to pack and ship your own evidence, please visit the following carriers for packing guidelines and shipment of hazardous materials: